industrial design product development architectural furniture consulting innovation engineering branding visualization signage wayfinding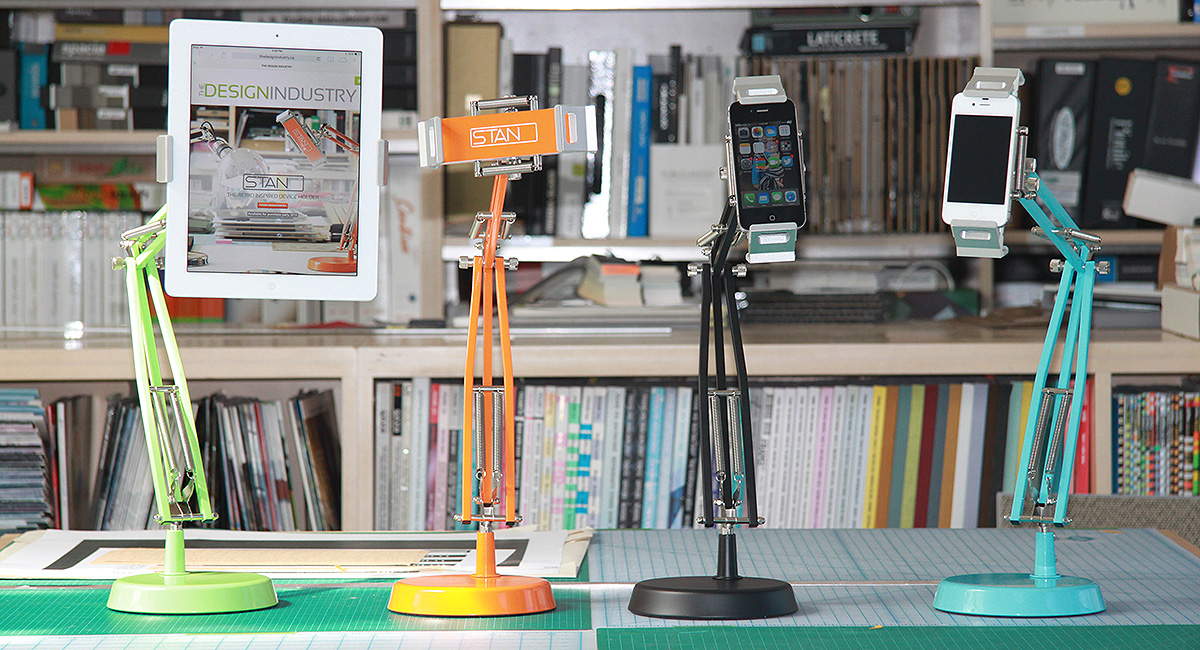 STAN is a device holder inspired by the classic desk lamp that allows you to hold virtually** any smartphone, tablet, or eReader securely up where you want it while keeping your hands free. STAN is one of the only device holders on the market that will work with a small smart phone one minute, and a full sized tablet the next, holding both securely without needing to install magnets, tape, or rely on nano-suction pads which have been known to drop devices. STAN will work with your current devices and ones you will own in the coming years making it quite possibly the last device holder you'll ever need to buy.
Constructed of high-quality materials such as painted steel and anodized aluminum; each STAN comes with a weighted base for use on tables, desks, and counter tops, and an aluminum clamp to attach the armature onto a bed's headboard, or the edge of a desk, a table, or anywhere else you can think of. Also included are 4 snap on wire clips that keep your stock or aftermarket charge cables tidy.
**Does not fit the 12.9″ iPad pro – that thing is huge!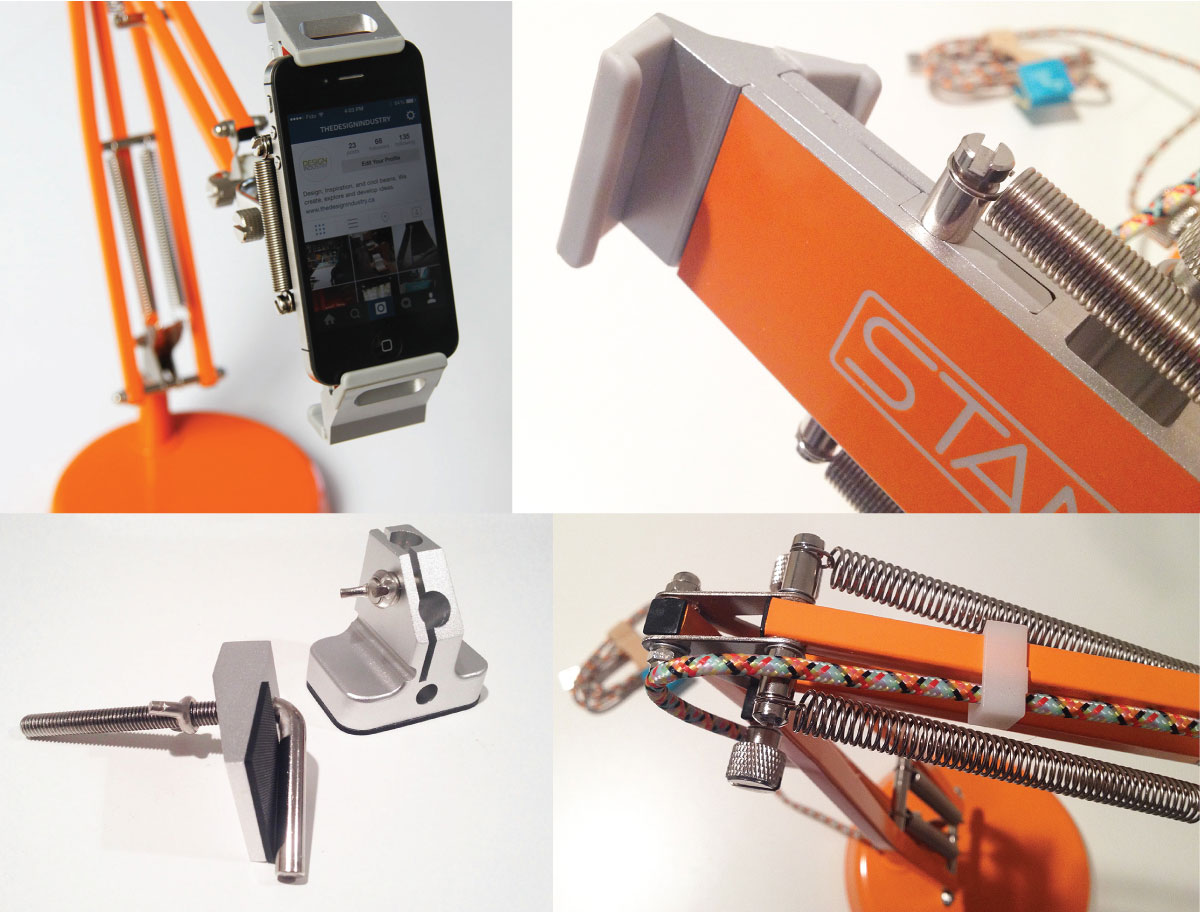 Above: Clamp base for head-boards, desks, and tables                                     Above: Shown with wire clips installed. (Charge cable not included)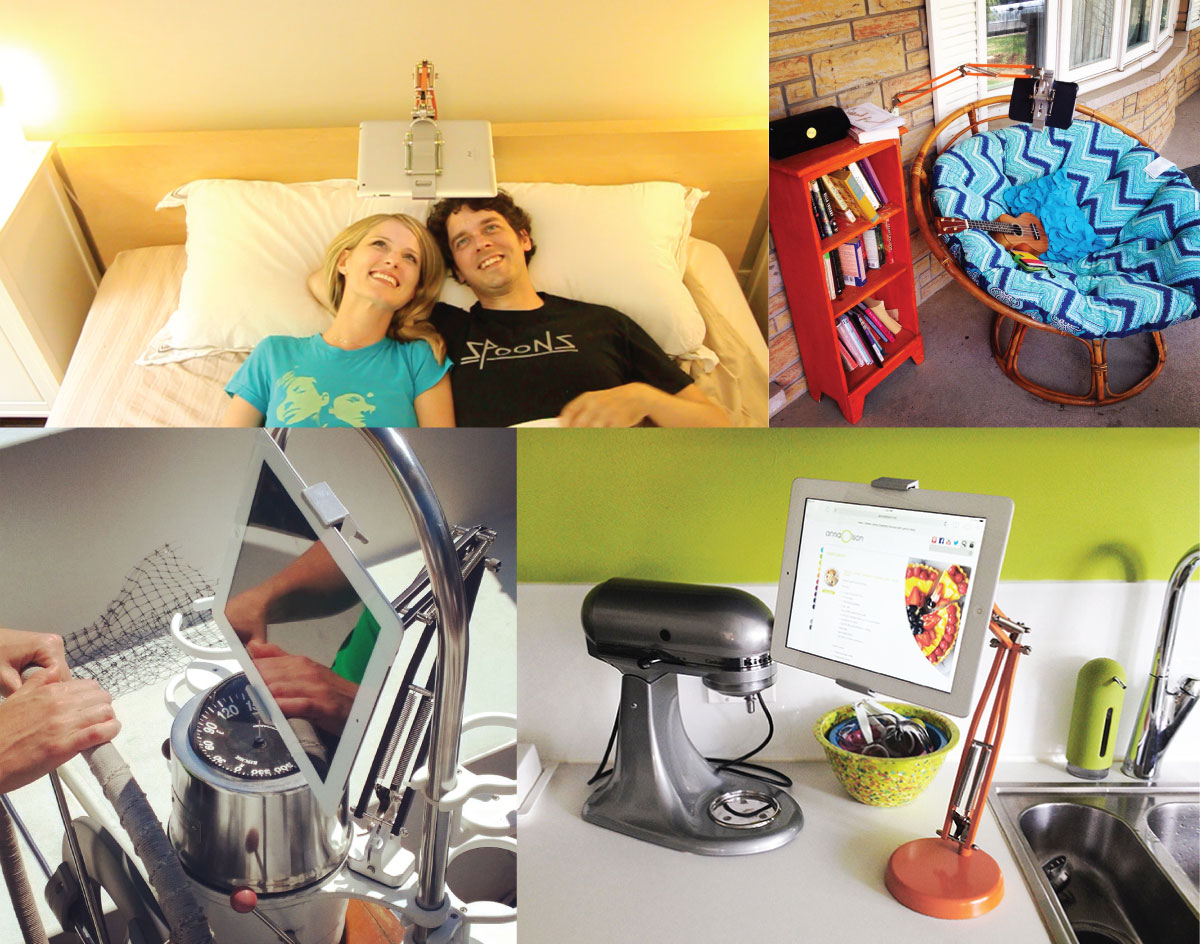 Use STAN to watch streamed content in bed, keep your hands free while you work or face time, keep your device out of spills in the kitchen,or even hold your maps on your boat!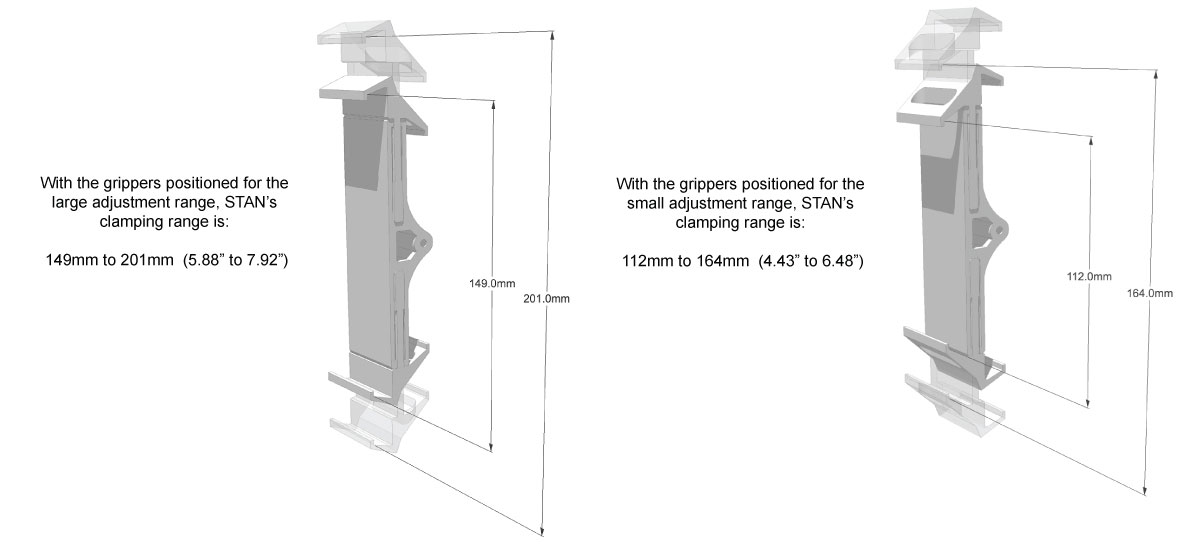 Below: To change from one adjustment range to another simply pull, turn, and retract the grippers one at a time. No hardware to change out.

Contact us for WHOLESALE orders
**Does not fit the 12.9″ iPad Pro…that thing is huge.